Mick Schumacher's legendary surname has been both a blessing and a curse during his career.
So it's entirely understandable he hoped to fly below the radar and let results do the talking in Formula 1. After all, there will be no lack of people queuing up to take unjustified umbrage if he is seen to be blowing his own trumpet even in the most minor way.
Yet his self-confidence, even after a season best-described as character-building and that might yet mark the end of his career racing in F1, is clear. Or at least, it is once you probe a little and push through his entirely logical habit of being self-effacing and reveal the typical racing driver psyche. This is an encouraging sign for a driver who must dig deep to revitalise his F1 hopes.
Much has happened since Mick Schumacher sat down with The Race for an interview in the Interlagos paddock. He's been dropped by Haas, parted company with Ferrari and signed up as Mercedes reserve driver for 2023.

But even though he was yet to be informed of his fate on that November day when we spoke, he had a good idea of what was coming. Not that he would say that, or take the option some might favour and launch into a stream of complaints about how unfair his situation is.
He stays true to the principles drummed into him since he made his first steps in karting carrying his mother's maiden name, Betsch, as he tried to keep a low profile. His has been a career of attempting to let the results speak for themselves and not open himself up to what would be unfair suggestions of being an over-confident and entitled character.
"I'm generally not the type who's cocky, let's say, or arrogant," says Schumacher when asked about his modest approach. "It has always been something I've been told, never to go there, and it's stuck with me since I was a very young kid.
"I don't really care what people think about me because I know what I'm doing and the moment I have the platform to show that, people will see. So I don't need to shout about it."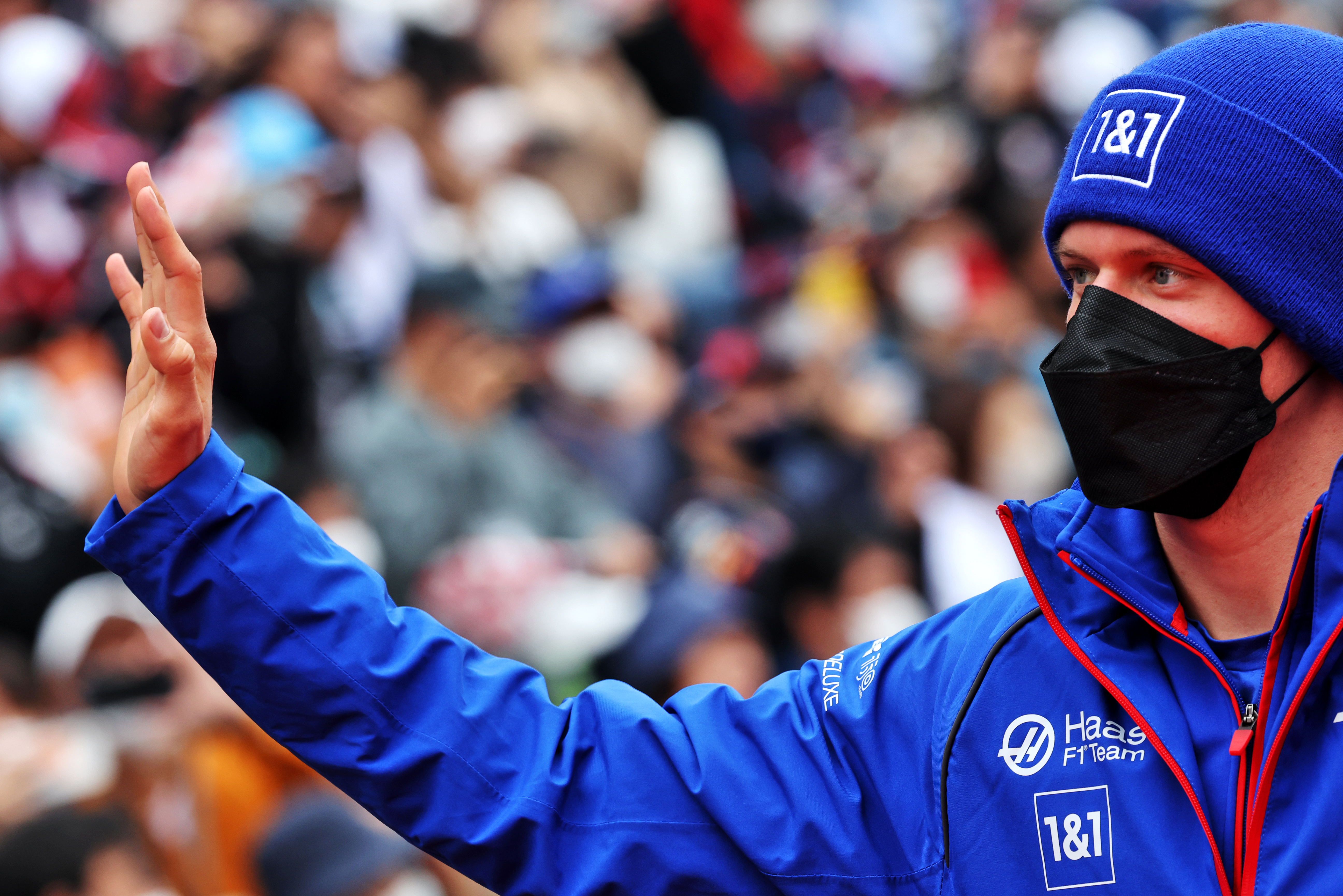 The reason for the question is the impression that Schumacher over-compensates. No F1 driver will distinguish themselves by shooting their mouths off – especially one whose results have been disappointing – but there were times during 2022 when Schumacher performed better than the results suggested. But it was difficult to extract more than gently matter-of-fact comments about drives that will have gone unnoticed by the wider world.
It's not that Schumacher had a season of hidden brilliance. It was a difficult campaign and it's hard to argue with Gene Haas and Guenther Steiner's decision to sign proven midfield points-getter Nico Hulkenberg in Schumacher's place. But given how high-profile Schumacher's low points were – the crashes in Saudi Arabia, Monaco and Japan (after the chequered flag in FP1) – it's easy to overlook the positives.


And Schumacher himself, when asked explicitly to make the case that he has proved he should be on the F1 grid, revealed the self-confidence required of any serious elite sportsperson.
"Do I have the feeling like I deserve to be here?" says Schumacher "I would say yes because I have proven everything necessary to show that I can be quick, not only this year but also my previous years in junior categories.
"I am a Formula 2 and Formula 3 champion, I think people forget that right now.
"I've always proved myself in the sense that whatever category I've started in, I always got on top of it quite quickly.
"So I do have a feeling I can get on top of Formula 1 in the sense that I am capable of winning the world championship at the right time, in the right car."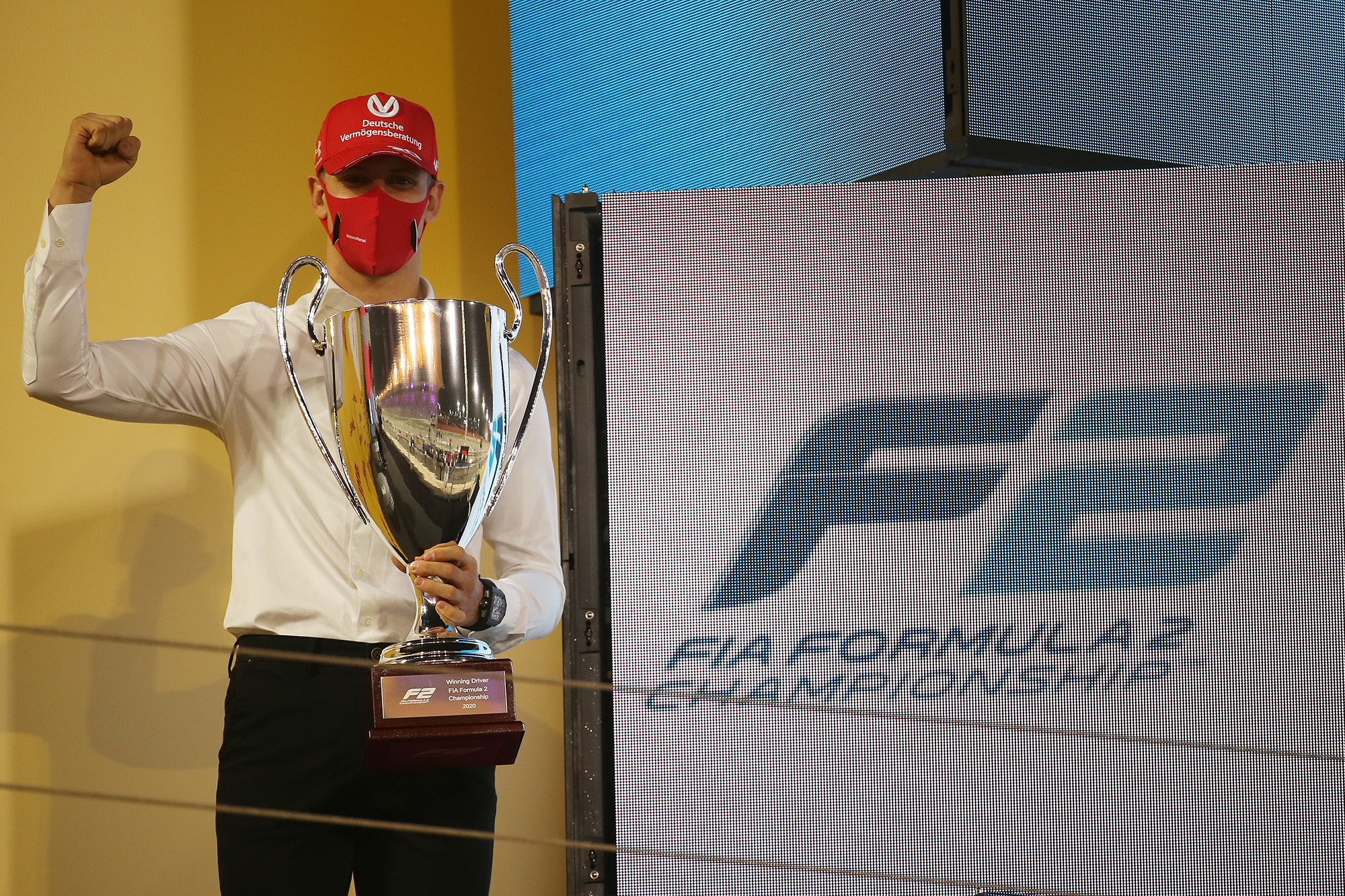 That might sound like an extraordinary claim for a driver about to fall off the grid to be making, but it reflects an essential mindset. Whether or not he's capable of being a world champion, his stance is an important weapon given the vast majority of F1 drivers will believe they can achieve that. It's what drives them down the road of constant self-improvement, which is essential for a long F1 career.
Given so few are capable of winning world championships, there's no shame in the fact that so far there's little evidence to support touting Schumacher as a future title winner. But that mindset is what will allow him to make the most of his Mercedes reserve role and, ideally, get back into a race drive for 2024.
Schumacher's F1 career to date has been respectable but nothing more. In retrospect, the debut campaign in an off-the-back-of-the-grid Haas in 2021 that was cast as a valuable free hit proved to be nothing of the sort, given the only measure was team-mate Nikita Mazepin. "In hindsight, it would have been nicer with a competitive car" is Schumacher's verdict on a season that helped him build experience, but still left him seeming like half-a-rookie once into a more serious car this year.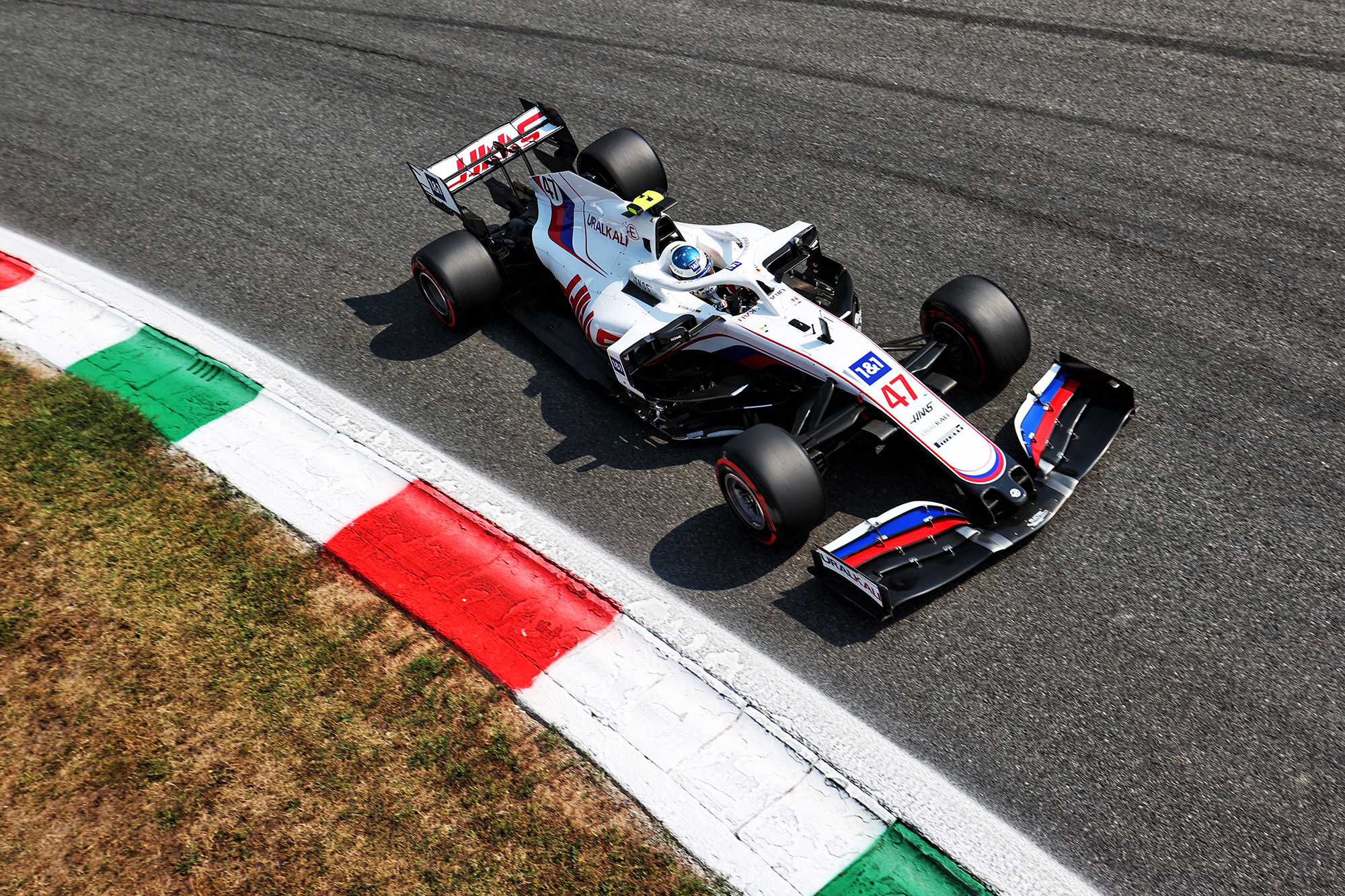 The statistics of 2022 paint a clear picture. He was outscored 25-12 by team-mate Kevin Magnussen, taking just two points finishes – seventh in Austria and ninth in Britain. Magnussen also had the edge qualifying, by an average of 0.146s in dry conditions where a fair comparison can be made. But there were four pairs of team-mates with bigger deficits than that, so that's respectable, especially given Schumacher's focus on qualifying improvements yielded what he called "a clear trend upwards".
One curiosity of the Haas drivers' qualifying records was that Schumacher made it out of Q1 more frequently than Magnussen – 15 times to 12. But once into the second stage of qualifying, Magnussen reached Q3 nine times to Schumacher's four. This supports the impression that there were times Magnussen wasn't necessarily at his razor-sharp best when the Haas was less competitive, even though he generally delivered when it was strong. Schumacher's form was more dependable in that regard, but with lower peaks.
"It comes back to the midfield being as close as it is," says Schumacher. "Especially at the beginning of the year, our car was very strong then I wouldn't say it faded, but other teams increased [performance].
"But overall, we had a lot of situations this year when I feel like we could easily go to Q3, but unfortunately for track limits or whatever, we didn't quite make it."
The track limits reference is an interesting one. Schumacher twice failed to advance from Q1 thanks to a laptime deletion for cutting the inside of a corner. Both in France and Mexico he complained about the bollard positioning relative to the crucial white line, but it was disappointing to see the same error repeated.
But there were other occasions when stronger performances went largely unnoticed. Take Monza, for example. There, he outqualified Magnussen, albeit after a mistake in Q1 – while well-placed to benefit from a tow from George Russell – that led to him going off. In the race, he put in a strong first stint and held 12th late on for the restart that never came.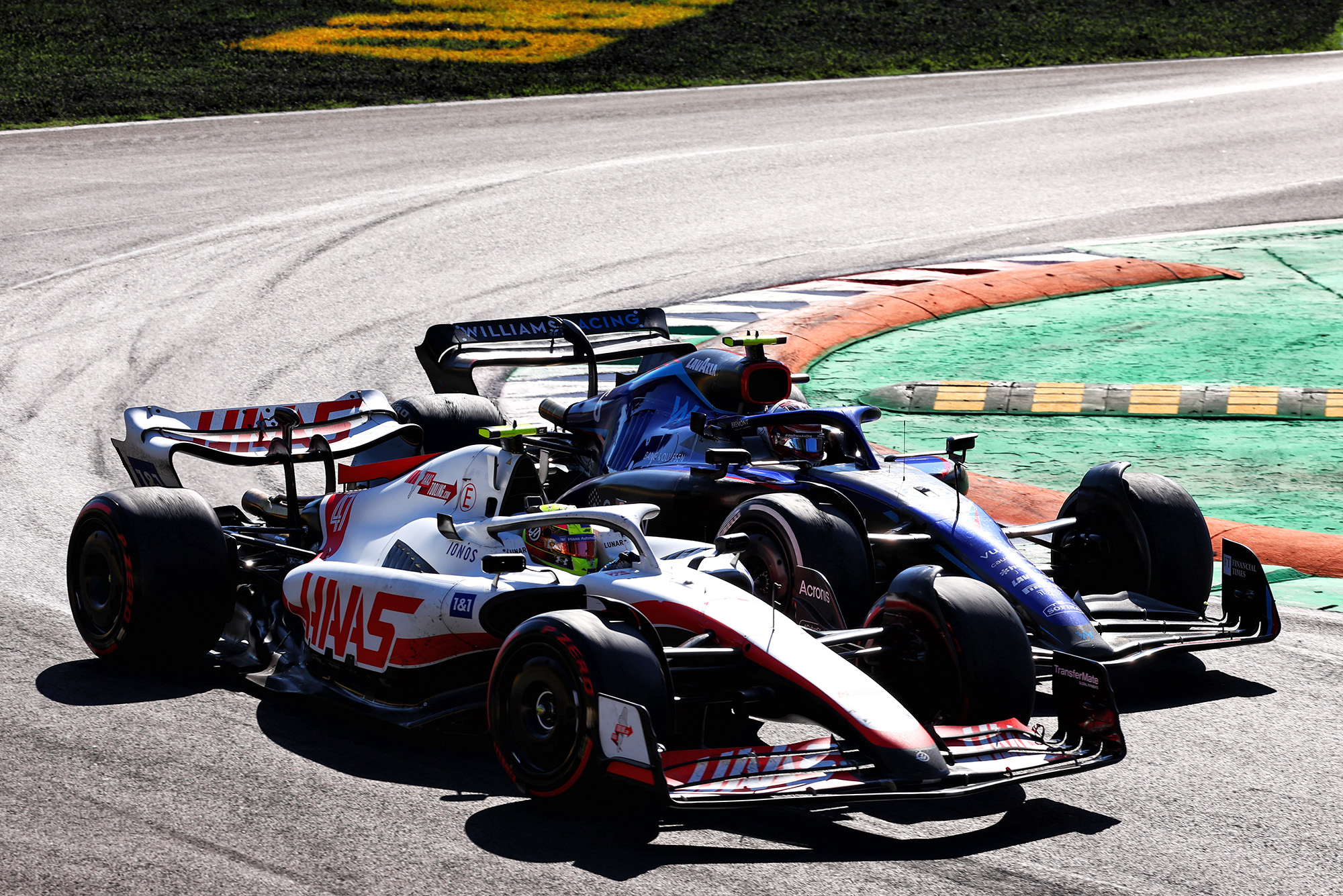 He replies "Monza by far" when asked for his own highlight of the year.
"It was one of the best races we had," Schumacher continues. "We had an underperforming car.
"We made the C3 [tyre] last for way longer than we were predicting and we were on for a points-scoring race. If the safety car would have come in, we would have for sure had points. We were up for a P8/P9 or P7 at the time."
That was an example of one of what Schumacher calls the "unfortunate" weekends when he performed well but the car, which carried too much drag and struggled on tracks with a large amount of full-throttle running, didn't. But as per his style, he didn't shout too loudly about them.
Schumacher's race performances improved over the year. He describes them as "except for maybe one or two occasions, very strong all-round". That's perhaps a little generous, but he legitimately says that his first laps have been good and he's building decent knowledge of how the tyres perform. However, the team felt that too often it wasn't until the last stint of the race that he got to the point with tyre understanding that he needed to. And that did limit his points-scoring potential.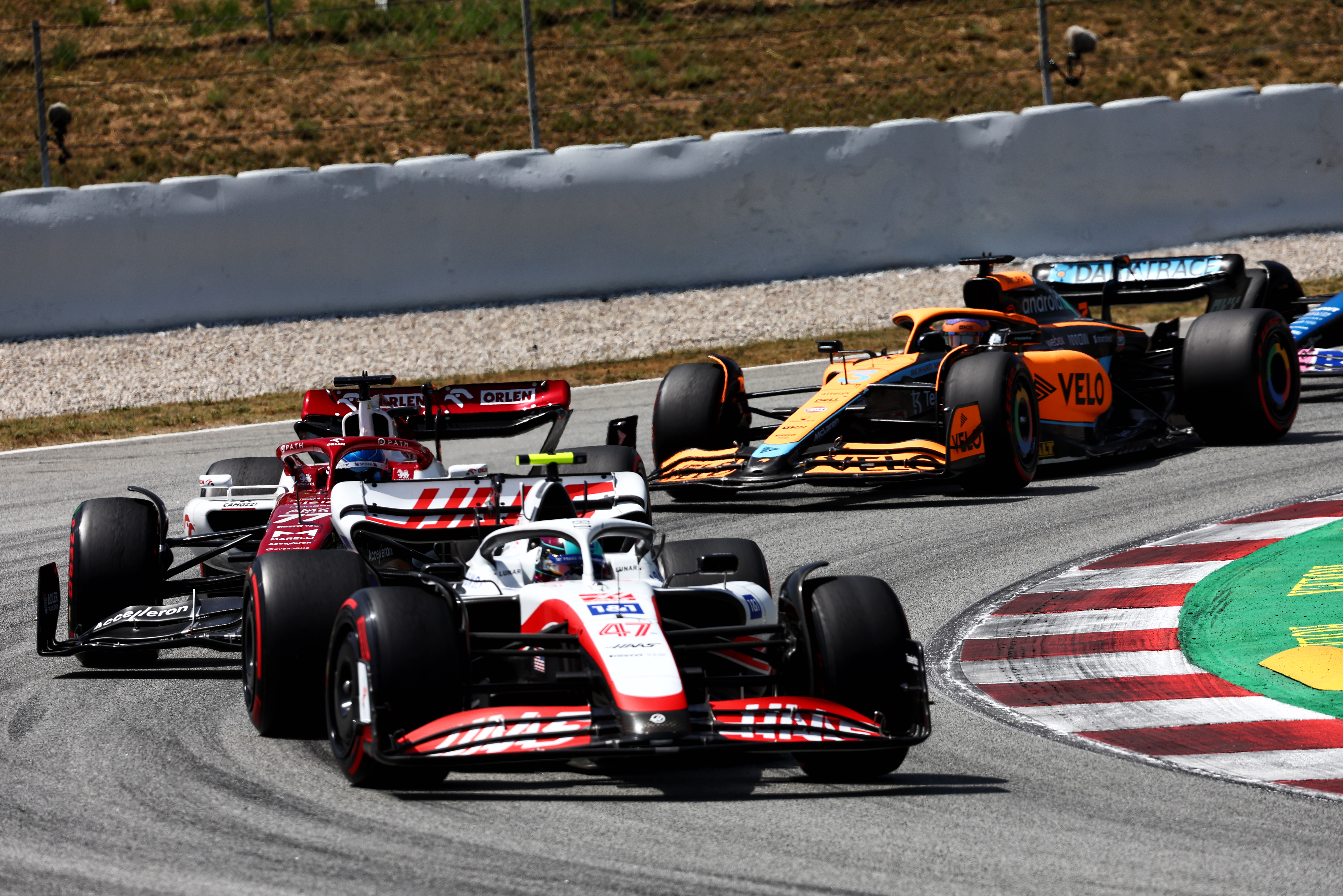 But there were occasions when he missed out on pay-days through no fault of his own. He cites Spain (strategic troubles), Canada (power unit) and even Britain, where an off-centre steering wheel compromised qualifying and, as a consequence of starting on the back row, denied him potentially a better race result than his eventual ninth.
There were also problems later in the season, such as at Zandvoort where he ran in the points in the first stint but suffered a jack failure in the pitstop, or Suzuka where his sole pitstop was delayed in the restarted race in the hope of a quick red flag. Before that, he was running 10th on merit, but the strategy gamble wiped out any chance of a result. Points were also possible in Singapore when he was the victim of a clumsy side-swipe by Russell.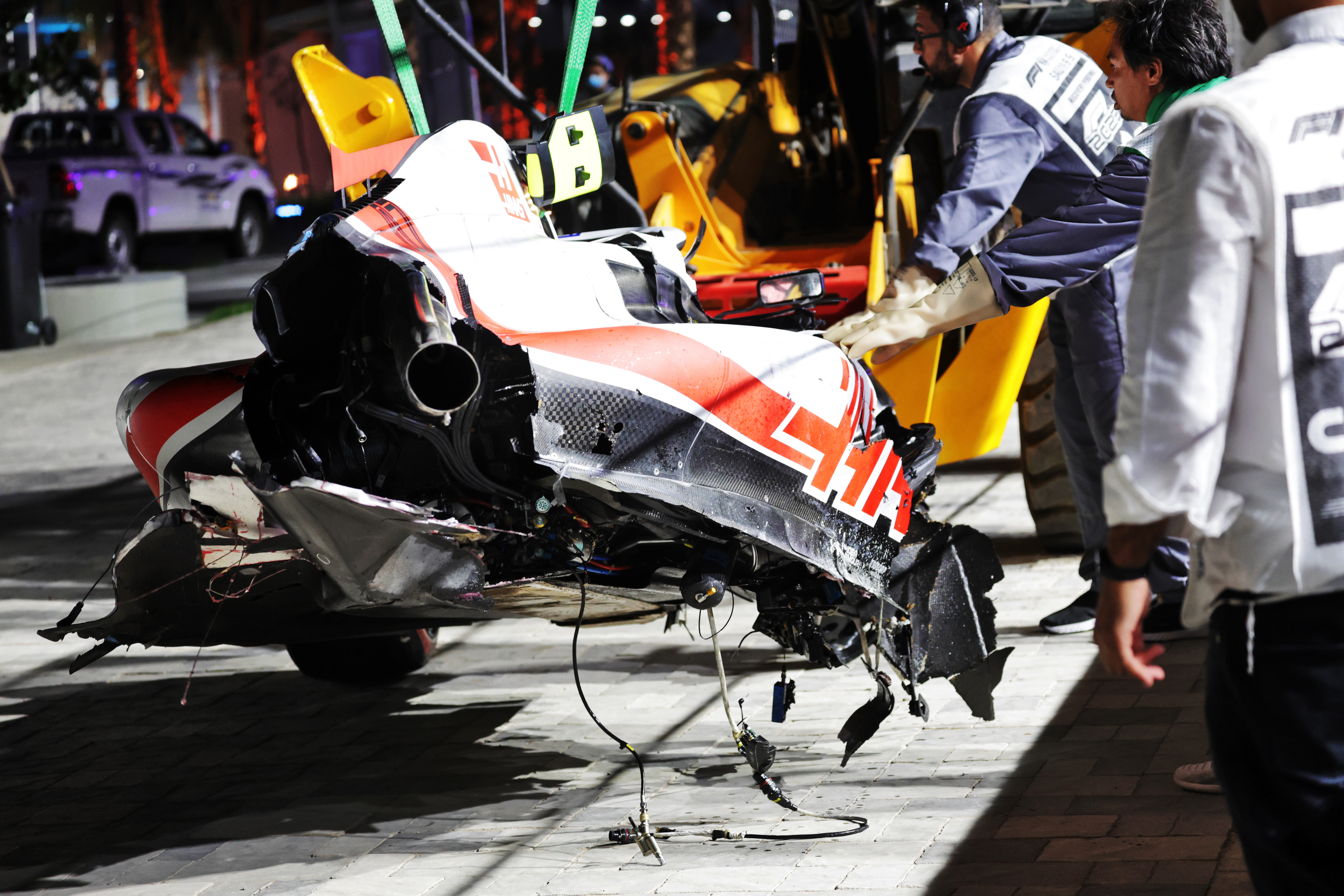 The problem is, there were not enough of those weekends. On top of that, two big accidents early on put him on the back foot from the start. The Jeddah qualifying crash prevented him starting the race not because of his fitness or there being insufficient parts to rebuild the car, but amid fears that another crash in the race could risk compromising subsequent races for Haas.
As Schumacher points out, "three other drivers did it as well" of the type of error he made, but none were identical or with the same consequences. That was followed up with a moment of imprecision in Monaco, drifting off the dry line and hitting the wall at Swimming Pool.

He points to inexperience and the struggle to gauge exactly how hard to push at key moments as contributing to that. He certainly learned from these crashes, but it came at a cost.
"With young drivers, you want to try and always be at the limit," says Schumacher. "That's where you have to be to score points, and maybe if you have an experienced driver that's been in Formula 1 for 10 years, he will be able to maybe do it a bit better and say 'OK, do I need to push on this corner, what are the risks, what are the rewards?' It's just that management.
"And maybe because last year I didn't quite have that in my mind yet, it took me a bit longer. But I feel like right now I'm pretty much on top of that."
Steiner was not afraid to pile the pressure on publicly, eager to see how his driver would respond. Ultimately, Schumacher was well aware of his situation regardless of what was said in the media and it's to his credit that he bounced back superbly with a strong performance in Canada. That was arguably the most impressive aspect of his season, recovering at a point when others might have folded.
In Montreal, he qualified sixth and retired from seventh place in the first stint. But he had made his point and, combined with a breakthrough in set-up driven by his side of the garage that he felt made the Haas better both for him and Magnussen, that laid the foundation for a relatively good run up to the mid-season break.
"We never doubted that it was possible, but obviously it's good to have that kind of confirmation," he says of the impact of the Canada performance. "In some ways that's one of the things I lack the most in the second half [of the season]. We've had so many good moments and also moments where we overcame a bad situation but it's unfortunately never been rewarded in the right way.
"That's most frustrating part for me. We've worked so hard to get ourselves into a position at a point that we were then let down by some silly things, which obviously not everyone has control of."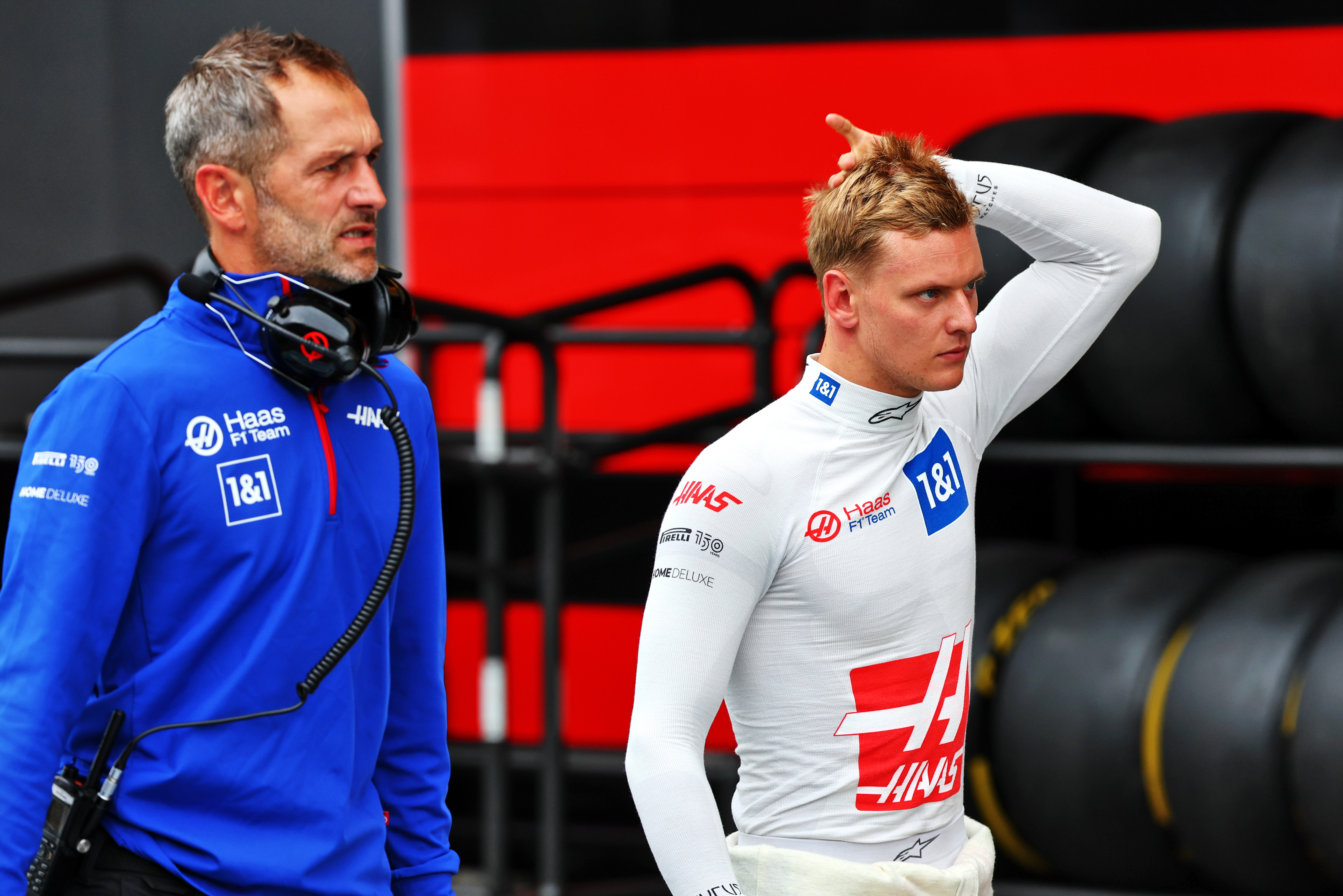 Schumacher's Suzuka FP1 crash after hitting water while returning to the pits at the end of the session was an unpleasant reprise of this. Again, it was an easy mistake to make that could have caught out anyone, but it happened to him – and was the final nail in the coffin in terms of sealing his fate.
The Schumacher/Haas alliance ultimately failed for a multitude of reasons. Schumacher's performance level wasn't consistently good enough, and Haas did have concerns about the way Schumacher's personal team operated behind the scenes.
As for Schumacher, he was trying to make his mark in a team that was inconsistent and did at times let him down. As he puts it, "I made my fair share of mistakes, and they did theirs", but the inescapable conclusion is that Schumacher didn't make the most of the opportunity.
The parting of the ways is likely to be positive for both. Schumacher has the experience, attitude and technical interest to thrive in the Mercedes reserve driver role. While that's unlikely ever to lead to a full-time Silver Arrows F1 race seat, it will allow him to regroup, sharpen his skills in one of the best teams in F1 and learn from Lewis Hamilton and Russell. That will mean if he does find a way back into a drive in 2024, he should return a more rounded performer.
Schumacher's belief that he can win the world championship appears hugely optimistic, but it reveals he has the right mindset needed to make the most of himself in F1.
And right now, that means doing a good job with Mercedes and – likely with the assistance of team principal Toto Wolff, who has a good record of helping drivers into race seats elsewhere – ensuring he's at or near the front of the queue of drivers on the outside looking to get back in next year.
The Singapore GP doesn't look like being a race of sure-fire Red Bull domination. Mark Hughes says it'd be a surprise if the car that comes out on Saturday is as ill-balanced as Friday's one, but getting the RB19 into its sweet spot could be the difference between its race-winning run extending or ending
Ferrari continued to lead the times on Friday at the Singapore Grand Prix as 2023 Formula 1 dominator Max Verstappen was only eighth fastest in FP2
Mercedes is following Felipe Massa's challenge of the outcome of the 2008 Formula 1 world championship with "interest" after what happened to Lewis Hamilton in the 2021 title decider
Charles Leclerc led a Ferrari 1-2 in first practice for the 2023 Singapore Grand Prix, narrowly beating Formula 1 championship leader Max Verstappen and the impressive McLaren of Lando Norris
McLaren has brought another substantial upgrade to its Formula 1 car at the Singapore Grand Prix. The last one transformed its season. Scott Mitchell-Malm looks at what this package is intended to achieve
Nine of the 10 Formula 1 teams have declared updates for the Singapore Grand Prix with another major McLaren package and updates to Red Bull's rear wing and floor edges among the upgrades
The Race started in February 2020 as a digital-only motorsport channel. Our aim is to create the best motorsport coverage that appeals to die-hard fans as well as those who are new to the sport.