Carlo Ancelotti reflects on Real Madrid's 2-1 loss against Barcelona in LaLiga. (0:43)
What a weekend in European football! Barcelona bested eternal rivals Real Madrid in the latest Clasico to give themselves a potentially decisive lead in LaLiga's title race, while Arsenal put four goals past Crystal Palace to seize control in the Premier League before the international break. (Don't write off Man City yet, though, as Erling Haaland continues to score for fun and notched a hat trick against Burnley in their FA Cup quarterfinal.)
– Stream on ESPN+: LaLiga, Bundesliga & more (U.S.)
Elsewhere, we had talking points galore in the Bundesliga — Sunday's VAR-aided defeat for Bayern Munich means Borussia Dortmund now hold pole position in the title race — and with Man United, who benefited from Fulham's self-destruction to advance to the FA Cup semifinals.
Napoli won again in Serie A, Lazio and Roma put on a fiery derby and Chelsea found their recent run of form halted against Everton in the Premier League. Oh, and Paris Saint-Germain lost for the first time at home in Ligue 11 with Lionel Messi in the lineup, prompting plenty of questions about what's next for this club.
It's Monday, and Gab Marcotti reacts to the biggest moments in the world of football.
The broad rule: if the number of games remaining is equal or greater to your lead in the table, you can generally think about putting the champagne on ice. I haven't run the numbers on this — I'd assume there are analytics types out there who have — but it seems pretty reasonable.
It seems especially reasonable in Barcelona's case after their 2-1 win over Real Madrid on Sunday night, which means the gap is 12 points — and not six — with 12 games remaining. Barca still have to face the third-, fourth- and fifth-place sides in the table. But those matches — against Atletico Madrid, Real Sociedad and Betis — are all at Camp Nou, where Barca have conceded just twice all season and won 11 of 13 games.
Barcelona are in decent shape on the injury front, too, with Pedri expected to make his return after the international break, which means Ousmane Dembele is the only starter sidelined for a significant period. And with no European football on the calendar — unlike with Real Madrid — it becomes easier to pace yourself.
On Sunday, Barca fell behind to Ronald Araujo's freak own goal, but nevertheless pressed on (as you'd expect) and got the equaliser via Sergi Roberto just before the break. A draw would not have been a bad result, yet they continued to look more menacing for a good chunk of the second half, until Carlo Ancelotti's substitutions put Madrid in the ascendancy. And sure enough, Madrid might have gotten the winner had VAR noted that Marco Asensio was fractionally offside. Instead, moments later, Barca went up the other way on the break and Franck Kessie got the winner.
– Marsden: Barcelona's 100th Clasico win has surely settled title race
– Replay: Barcelona vs. Real Madrid, LaLiga, ESPN+
Upshot? Had Asensio been less than an inch farther from the goal, Real Madrid would probably have won, the gap would have been six points and we'd be praising them for their patience and saying they deserved the victory. Instead, the gap is 12 points and yes, we can say Barca deserved the win. Because that's football. Goals (and goals not given) change games.
Xavi deserves credit for his defensive matchups, again putting Araujo at right-back to counter Vinicius and deploying Jules Kounde in the middle, where he frustrated Karim Benzema. Those were two of Real Madrid's most significant weapons tamed, if not neutralized, and it gave Barca a solid platform from which to operate. (Of course, every action has a counterreaction, and I suspect one of Ancelotti's regrets is not being able to exploit the matchups, especially Benzema in the air against Kounde. Benzema is a phenomenal header of the ball and several inches taller than Kounde, yet he didn't get that sort of service on the day.)
Craig Burley thinks Fulham players losing their temper let Manchester United back in the game to win 3-1 in the FA Cup quarterfinals.
Ancelotti's changes nearly did the trick at the end, but too often this is how Madrid has felt this season: they've been a team of moments and highlights, rather than a side capable of imposing themselves on a top opponent on the road.
Stranger things have happened in football, so you may not want to crown Barca just yet. But at this stage, nobody is going to take the 2022-23 LaLiga title from them — they'd have to throw it away themselves.
For an hour or so, Manchester United were tied up in knots by a Fulham side that deservedly took the lead at Old Trafford. United were at home against a side coming off back-to-back defeats and yet managed just five shots on goal, for a total xG of 0.40. They were also a goal down, having been outplayed by Fulham for long stretches.
Then it all fell apart for the visitors.
Willian blocked Jadon Sancho's goal-bound shot with his arm, like a keeper might. VAR went to a review and awarded a penalty and a red card, as per the rules. Aleksandar Mitrovic reacted by putting his hands on the referee, manager Marco Silva wandered angrily out of the technical area, and both were sent off. Bruno Fernandes converted the penalty and two minutes later Marcel Sabitzer scored his first United goal to make it 2-1, before Bruno added a third in garbage time.
Steve Nicol analyses Bukayo Saka's performance in Arsenal's 4-1 win over Crystal Palace.
As self-destruction goes, this one was entirely unnecessary. Maybe Willian's act was instinctive or uncoordinated; the irony is that had his arm not extended away from his body, he might have intercepted Sancho's shot anyway, but the reaction of Mitrovic and Silva, both experienced operators, is hard to forgive. The video evidence was obvious, and there was no point in venting your fury at referee Chris Kavanagh — he's not the one who asked VAR to intervene.
At 1-1, even a man down, you were still very much in the game given how well Fulham were playing. With nine men, there was no shot.
– Dawson: Man United seize on Fulham's frustrations
– Replay: Man United vs. Fulham, FA Cup, ESPN+
From United's perspective this was a poor outing. Thankfully for them, it was overshadowed by the result and Fulham's shenanigans, otherwise it might have been a talking point over the international break.
Inter manager Simone Inzaghi has had a rough ride of late, mainly from his own fans. Last week, he said folks shouldn't mistake his "good manners" for "a lack of intelligence" and that he'd speak up and get a few things off his chest when he felt like it. Unfortunately for him, he felt like it on Sunday, at the wrong time, following a 1-0 home defeat to Juventus.
Inzaghi was unhappy that the VAR did not disallow Filip Kostic's goal. There were three potential handballs in the buildup — two from Dusan Vlahovic, one from Adrien Rabiot — yet one wasn't punishable, as Vlahovic's arm was tight to his body, and the other two were far from clear-cut, according to the VAR. Frankly, watching it time and again, you tend to agree with him.
What was clear-cut, however was Inter's horrendous defending on Kostic's goal, especially by Denzel Dumfries. Equally clear-cut was Inter's lack of discipline in the second half when they took a ton of shots, most of them chaotic, desperation attempts.
As for Juve, this was nowhere near the dominating performance some make it out to be. They went a whole half-hour without a single attempt at goal. They didn't create much but they held fast when it mattered — including guys like Federico Gatti, who was savaged by the pundits after some poor early season performances — and now it's 10 wins, one draw and one defeat in their past 12 games.
Were it not for the points penalty — which could yet be overturned — they'd be in second place, while they also have a Europa League quarterfinal and Coppa Italia semifinal to look forward to. It doesn't mean Max Allegri is suddenly a genius again and the long-term answer, but it does mean he has been a steady hand after a turbulent start.
Antonio Conte lets loose on Tottenham in a furious postmatch news conference following the 3-3 draw with Southampton.
Sunday's 4-1 win over Crystal Palace was, perhaps, predictable. Palace had just fired Patrick Vieira and had not won a game since 2023. Arsenal are top of the table. And yet in some ways games like these — after getting knocked out of the Europa League, before an international break — are when you can slip up and drop points, but it's obvious this Arsenal side have their eyes firmly on the prize.
– Ogden: Saka stands out as Arsenal thrash Palace
Buoyed by an in-form Bukayo Saka — two goals and an assist while waiting to put pen to paper on his new contract — Arsenal were in charge beginning to end. The gap is up to eight points with 10 games left, though City have a game in hand and, of course, there's the head-to-head at the Etihad on April 26. But every small step takes Arsenal closer to their first league title in nearly two decades.
The two VAR penalties, both converted by Exequiel Palacios, dominated the headlines from Sunday's game, but that's only part of the story. Against a lively Bayer Leverkusen, well marshalled by Xabi Alonso — they now have five wins on the spin — Bayern struggled for long stretches despite taking the lead.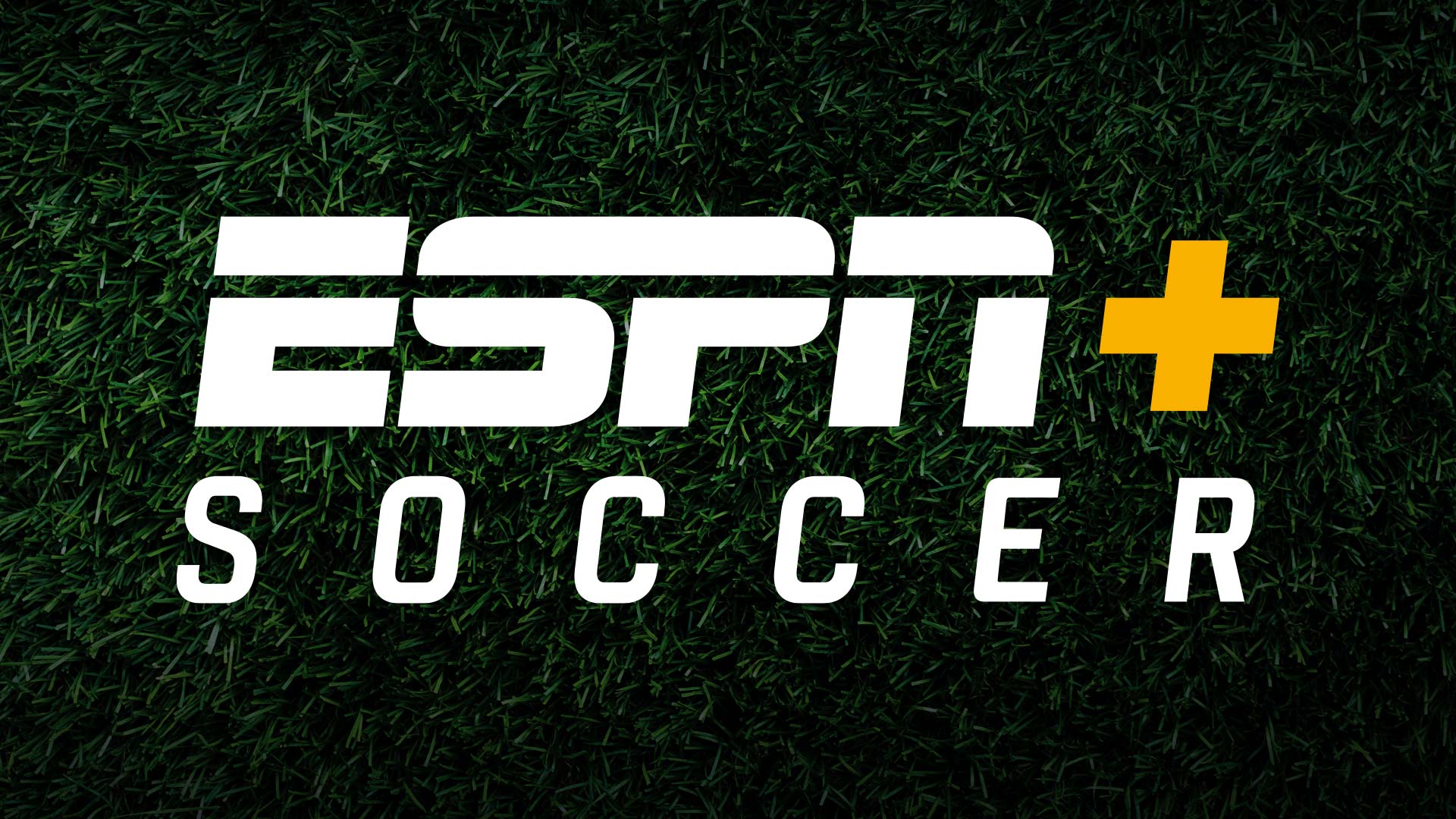 The beautiful game lives here. Stream top leagues, tournaments and teams.
Sign up for ESPN+
SATURDAY, APRIL 22 (all times ET)
• Osasuna vs. Real Betis (8 a.m.)
• Hertha BSC vs. Werder Bremen (9 a.m.)
• Wigan Athletic vs. Millwall (10 a.m.)
• Man City vs. Sheffield Utd (11:40 a.m.)
• Borussia Dortmund vs. Eintracht (12 p.m.)
• Real Sociedad vs. Vallecano (12 p.m.)
• Real Madrid vs. Celta Vigo (3 p.m.)
• San Antonio vs. Phoenix Rising (8 p.m.)
• Sacramento Republic vs. Detroit (10 p.m.)
SUNDAY, APRIL 23 (all times ET)
• PSV vs. Ajax (8:25 a.m.)
• Barcelona vs. Atletico Madrid (10 a.m.)
• Leverkusen vs. RB Leipzig (11:20 a.m.)
• Brighton vs. Man United (11:25 a.m.)
The second penalty was the result of a rash, bonehead challenge from Dayot Upamecano (why would he make that tackle there?), but Julian Nagelsmann's substitutions compounded Bayern's problems. Yes, the first half was disappointing — they took only one shot, Joshua Kimmich's goal — but was a triple substitution at half-time (Joao Cancelo, Sadio Mane and Thomas Muller off, Serge Gnabry, Kingsley Coman and Jamal Musiala on) really necessary? Especially with no Eric Maxim Choupo-Moting available to give some heft to the attack?
It felt like Nagelsmann was making some sort of statement, when the textbook thing to do with a 1-0 lead would have been to simply challenge the players to do better and, if they don't, make changes at the hour mark. With Dortmund thumping Koln on Saturday, Bayern are now a point back and it's the first time they've found themselves in this position at this stage of the season in the past decade.
Der Klassiker is coming up after the break on April Fools' Day. It's a chance to nose in front again, sure, but also a risk that you'll fall behind without enough time to recover.
Hey, if you were 3-1 up against the last-placed team with 15 minutes to go and watched your side retreat further and further towards their own goal, defending ever more limply and eventually conceding twice to draw 3-3, you might be angry too. Possibly as angry as Antonio Conte was.
The difference, of course, is that you probably aren't Spurs manager, unlike Conte, and you're not the one responsible for how the players play. Which, to be fair, was overly conservative, tame and hapless, more than it was "selfish," on Saturday. Conte, however, opted to call them selfish while also calling out the club, their culture and how in the past 20 years they had won close to nothing (well, one League Cup).
Gab Marcotti and Julien Laurens sing the praises of Serie A leaders Napoli on "The Gab and Juls Show."
One paper in England said Conte's rant may have "saved his reputation more than his job." That may well be right.
Why? Because many Spurs fans are just as angry with the players and the owners as they are with Conte. They're well aware it has been two decades of underachievement, and that some of the coaches who came before Conte, such as Mauricio Pochettino and Jose Mourinho, made similar points, at least about the owners. So yeah, the narrative of the proven winner who calls out mediocrity and selfishness all around him may apply (to some, at least) and Conte simply burnished his reputation as an ambitious perfectionist who demands excellence.
– Conte slams "selfish" Spurs after Southampton draw
– Ogden: Sack Conte after Spurs rant? They should offer him a new deal
And yes, it probably won't help him keep his job, because players — many of whom have long contracts, certainly longer than Conte's, which expires in three months — don't like being called out in public. Oh, and owners — the guys who pay his salary — like it even less.
That said, it's kinda easy to "speak truth to power" when you know your contract is up in three months. You have nothing to lose because you've shown, time and again, that you have no problem walking out on jobs as Conte did at Juventus, at Chelsea, with Italy and with Inter.
Whatever psychological damage might have come from getting knocked out of the Champions League appears to have been well and truly metabolized by Borussia Dortmund. Saturday's 6-1 rout of Cologne wasn't just wholly deserved; it also reinforced how Edin Terzic appears to have found, for now anyway, that balance that so often has eluded him in the past.
Even without Emre Can and Salih Ozcan, the back four felt solid and protected. Moving Raphael Guerreiro into midfield undoubtedly helps, since Julian Ryerson is a more reliable defender, and Mahmoud Dahoud, who hadn't started a game since August, helped settle the middle of the park. With Karim Adeyemi and Julian Brandt still out, even Donyell Malen got in on the act with a goal and some highlight-reel filth.
Most of all, this feels like a team ready to go head-to-head with Bayern the rest of the way.
Top of the Championship side Burnley play open, attacking football. Manager Vincent Kompany chose not to deviate from the script for the trip to face Manchester City away, and the outcome was predictable: a 6-0 City rout. You're not going to blame him for it — Burnley's real goal is promotion and while they have 16 points and a game in hand over the third-place club with nine to go, it's best not to take chances, even if that means turning it into a test of football ability City are unlikely to lose.
Erling Haaland again took the headlines, scoring a hat trick inside an hour (and getting promptly substituted). You want numbers? That's now 42 goals in 37 games in all competitions, surpassing his personal seasonal best of 41, set with Borussia Dortmund in 2020-21.
– Dawson: Haaland's heroics push Man City into FA Cup semifinals
– Replay: Man City vs. Burnley, FA Cup, ESPN+
Barring injury, he'll have 15 to 18 games left this season, so a 50-goal campaign kinda feels more than likely. Heck, he might even break Dixie Dean's mark of 65 goals in a campaign, which he set for Everton nearly 100 years ago.
And yes, Haaland is still just 22.
Julien Laurens believes Christophe Galtier's time at PSG is up after their surprise 2-0 loss to Rennes.
They make it look so easy.
You'd imagine Napoli may want to slow down a bit given their huge lead, midweek Champions League exertions, the upcoming international break and the fact that they'd won 10 of their past 11 games. And maybe you thought it might happen away to a mid-table Torino side who had won three games in a row and had lost just once at home since mid-October. But no. Napoli romped to a 4-0 win, with Victor Osimhen scoring twice and Khvicha Kvaratskhelia once (Tanguy Ndombele, aka the answer to a trivia question, got the other).
Kvaratskhelia is second to only Lionel Messi in assists among players in Europe's Big Five leagues. Osimhen is second to only Haaland in terms of goals.
These guys clearly have no idea where their ceiling is.
Janusz Michallik weighs in on Chelsea's performance after Ellis Simms rescued a late point for Everton at Stamford Bridge.
You don't want to say Paris Saint-Germain have nothing left to play for but pride, because based on recent performances they've shown little. Yes there are injuries at the back, but this simply doesn't feel like a team as much as it feels like Kylian Mbappe, Lionel Messi (when they show up) and little else (including Neymar, who has been out since mid-February).
– Soccer's Kardashian curse? Superstar sees Arsenal, PSG defeats in person
Capitulating 2-0 at home to Rennes in the way they did only ratchets up the chaos and insecurity around this club. Precisely the sort of chaos that manager Christophe Galtier was supposed to be able to deal with when he was appointed, which is why you imagine he won't be back next season even if, as appears likely, they win Ligue 1.
Saturday night's 3-1 defeat at Udinese leaves Milan with 12 points from their past 11 games, which is pretty much a relegation pace. That won't happen, obviously, but now even a top-four spot — their minimum objective at the start of the season — is in serious jeopardy, and will be in even greater jeopardy if Juventus' points penalty gets overturned.
Against Udinese, they made a string of defensive mistakes (Fikayo Tomori and Malick Thiaw above all) while creating very little upfront. Their only goal was a generous penalty, which Zlatan Ibrahimovic converted to make it into the record books as the oldest player ever to score in Serie A.
So much for the idea that Stefano Pioli's switch to a back three last month was some sort of solution. Yes, they won some back-to-back games, but it felt alien to what they were doing last season and to the skill set of the players. And sure enough, they're back to where they were under the previous setup.
The back three was seen as some sort of solution to concede goals when, in fact, that's down to a general lack of intensity throughout the team since the break. The real issue, however, is on the attacking front. While their 10-game rolling xG conceded on Jan. 4 was 0.80 and now stands at 1.02, the real difference is in xG scored: from 1.88 down to 1.07.
Atletico Madrid's 3-0 win over Valencia might have taken a different turn if Hugo Duro's goal had not been disallowed, but make no mistake about it, this was another impressive performance for Diego Simeone's crew, who are now 10 games unbeaten. In fact, Memphis Depay could have scored a couple before Antoine Griezmann finally opened the scoring in the 23rd minute.
Griezmann's renaissance this season, including his performance at the World Cup, has been stunning. It's not just returning to Atletico — he was here last year too, on loan — but the fact that he has developed into a more rounded player, ready to take on more of a leadership role. And now that Simeone has found some sort of balance in the setup, Griezmann is giving Atleti a different dimension.
After three wins on the bounce, Chelsea drew 2-2 at home against Burnley, but this was one of those games in which the performance counts more than the result.
Against an opponent that sat deep, clogged space and relied on set pieces like Sean Dyche teams usually do — "we'd all like to play beautiful football, including me… but you've got to find ways of affecting the opposition," he said afterwards — Chelsea had plenty of the ball (69%) and tried to do things with it. Not just through individual sparks (though there was plenty of that), but through movement and patterns of play.
They failed to put the game away, however, and ultimately paid the price for some poor defending against substitute Ellis Simms.
– Pulisic talks to ESPN: U.S. Soccer, World Cup, club aspirations and more
Twice taking the lead and twice being pegged back is disappointing, but Graham Potter isn't being judged on that right now. He's judged on what Chelsea can do in possession and, by that metric, they showed signs of progress.
Lazio's 1-0 derby win over Rome has a lot to do with two factors: the performance of winger Mattia Zaccagni, who scored the only goal, and the two pointless bookings picked up by Roma's Roger Ibanez, who was sent off after half an hour. It was typical derby fare: a tight game with plenty of atmosphere and the right dose of nasty (the latter as evidenced by Bryan Cristante and Adam Marusic getting themselves sent off after the final whistle).
In a game like that, you'd think that even a man down Roma might have looked to hang in there, turning their 3-4-2-1 formation into a 4-4-1 after the red. But Roma boss Jose Mourinho — well, not him exactly, since he was suspended, but whoever was running things from the bench — went with that scheme only through half-time, when he took off Paulo Dybala and sent on a defender in Diego Llorente.
It was a tacit acknowledgement that Roma were going to settle for the draw (and maybe a set-piece goal if it came to that) rather than trying to impose themselves a man down. And they paid a price for it.
Lazio are now second in the table; considering they have the sixth-highest wage bill in Serie A and they've been without their star striker Ciro Immobile, it's no small feat. And, of course, this being the Rome derby, there was more to come after the game, with Mourinho turning up in the players' tunnel and clashing with Lazio president Claudio Lotito.
According to Italian media reports, it went like this:
Mourinho: "What the f— are you looking at?"
Lotito: "I'm the president of Lazio… who are you? This is my house… you shouldn't even be here."
And off they went. Edifying? No. Entertaining? Yup. If only the cameras had been rolling.