Disneyland Resort continues the Disney100 anniversary celebration with today's reopening of the reimagined Mickey's Toontown at Disneyland Park. At this animated neighborhood, families and young children can now explore, play, discover, and unwind together while enjoying new interactive experiences and returning familiar favorites. Guests are invited to play their own way, as the land's environment and experiences allow them to see, hear, feel, and interact with each other in several ways.
"Mickey's Toontown first opened 30 years ago, so there are generations of Disneyland Resort guests who have grown up with it and made magical memories here," says Jeff Shaver-Moskowitz, Portfolio Executive Producer at Walt Disney Imagineering. "Walt Disney Imagineering set out to keep the essence of what makes Mickey's Toontown special for so many, while evolving it for the coming generations of families who can't wait to make new memories here."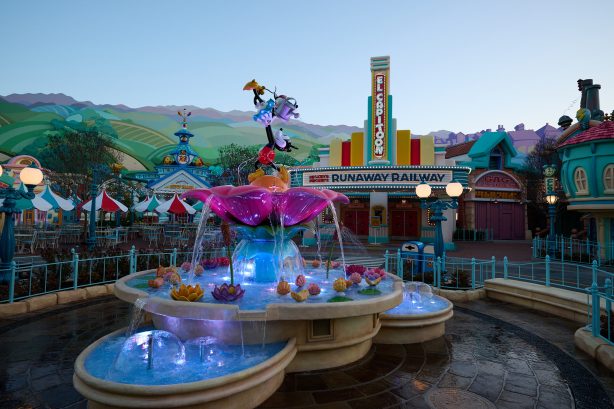 The reimagined Mickey's Toontown was intentionally designed by Walt Disney Imagineering to try to remove as many barriers to play as possible, with more open green spaces for gathering and play. Guests can now experience thoughtful elements for different needs, including companion restrooms, a quieter area for decompression, and a curb-free land that helps make navigation easier for guests of differing abilities.
"We wanted to make sure that for big kids, for adults, this land is designed for them as well," Shaver-Moskowitz says. "We know a day at Disneyland can be hectic and chaotic, running from one attraction to another and one reservation to the next. We wanted Toontown to not only be exciting, but also decompressing and relaxing and welcoming."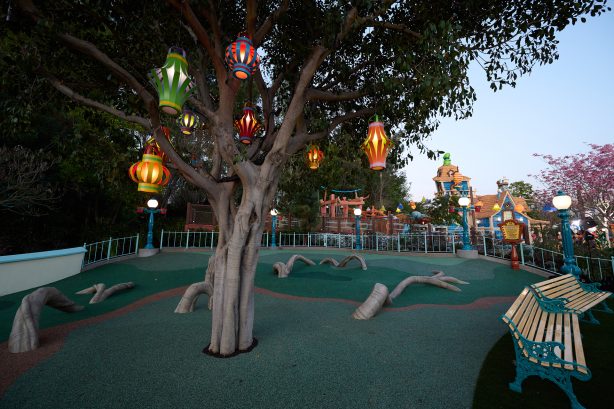 Some of the newly designed areas in Mickey's Toontown include: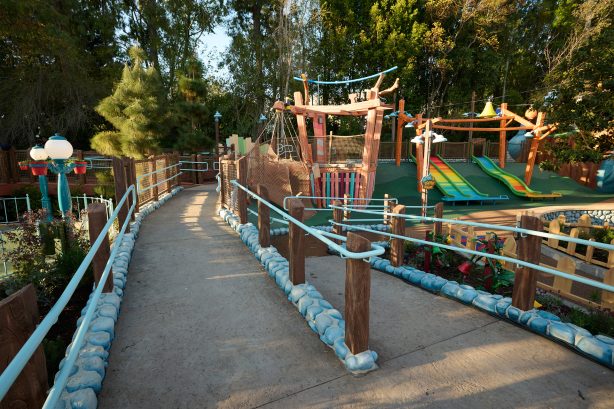 "We've got a lot of guests who utilize our parks in different ways, who see, hear, feel our experiences in different ways," Shaver-Moskowitz says. "We want every child to know that when it came to this land, it was designed for them—that they were seen, and that this place welcomes them."
Mickey's Toontown is home to the new attraction Mickey & Minnie's Runaway Railway, which opened January 27. With no age/height restriction, families can travel together into the wacky and unpredictable cartoon world of Mickey Mouse and Minnie Mouse. Now, with the reopening of the reimagined Mickey's Toontown, the young and the young at heart can once again enjoy returning attractions including Mickey's House, Minnie's House, and Roger Rabbit's Car Toon Spin. Plus, the fun-sized attraction has transformed into Chip 'n' Dale's GADGETcoaster, where guests can go nuts on a coaster created by the resident tinkerer of Mickey's Toontown, Gadget Hackwrench.