Live
09:00-12:00
10.46 1 Jun 2022
Share this article
10.46 1 Jun 2022
Share this article
An opposition TD says he would welcome a referendum on Ireland joining a European defence force.
Paul Murphy was speaking after Tánaiste Leo Varadkar suggested it would be possible to win a vote here to join such an organisation.
But Mr Varadkar said there is no political support for Ireland to join NATO.
Deputy Murphy told Pat Kenny he would be happy to get clarity from the people.
"I would welcome a referendum on this, because I think what's been happening is we've been joining this process of European militarisation by the back door.
"And actually I prefer to say 'OK, make the argument – let's have a debate about it, let's make the argument'.
"I'm very confident that a majority of people would vote in favour of neutrality and not participating.
"Let's actually have this debate and let's allow people to decide".
Mr Murphy says he believes more funding would help protect us against certain threats, such as cyber attacks.
"I think we need to fund our public services properly.
"The HSE issue in terms of hacking and so on was an issue about the lack of funding for the HSE, and [the] need to fund proper security mechanisms and so on there.
"But I think participating in a process of European militarisation, which will be very integrated with NATO…. makes us more of a target, not less."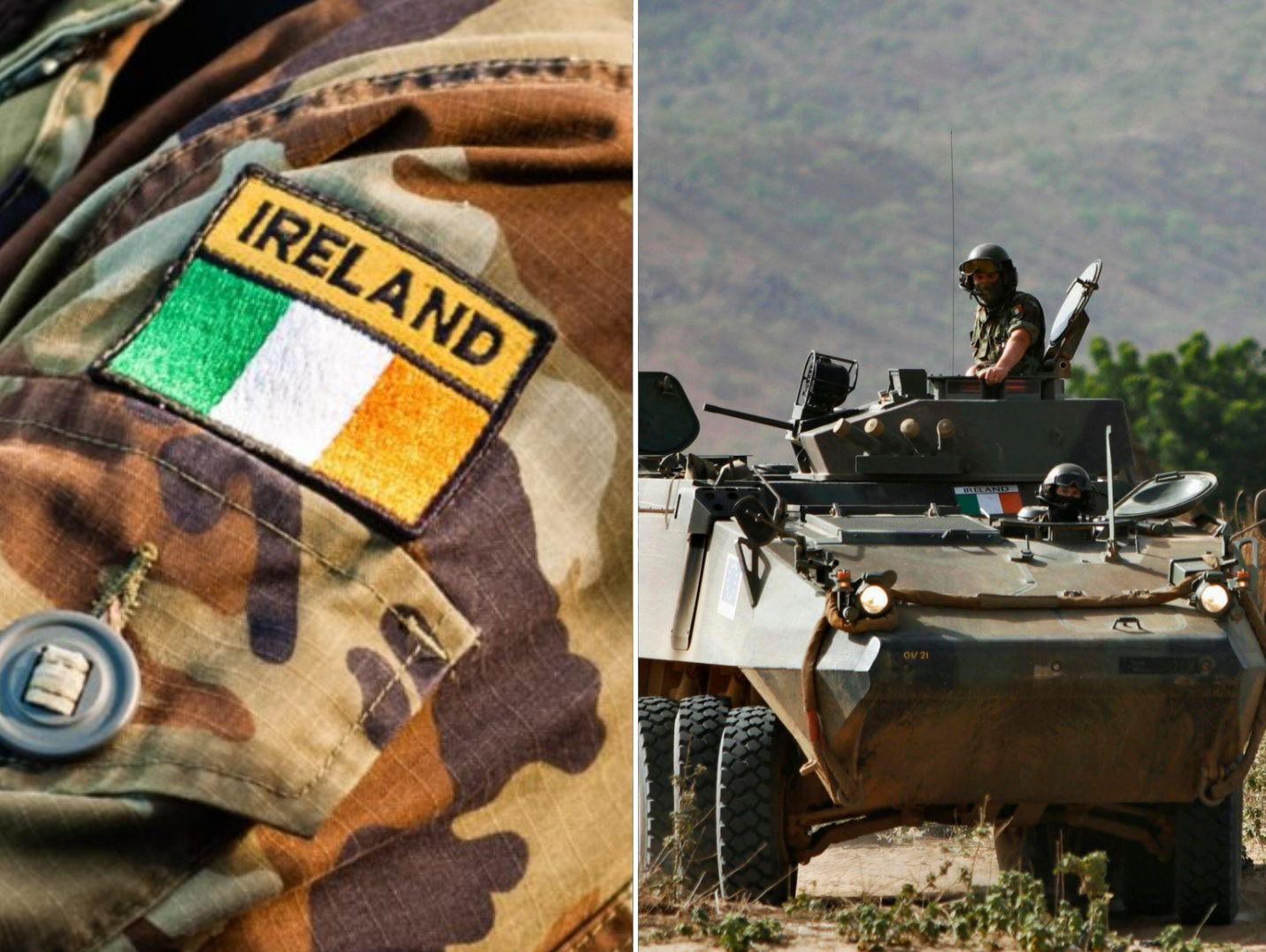 Mr Murphy says there are other alternatives.
"Take the example of Ukraine: instead of using the horrendous invasion of Ukraine to try to erode military neutrality – which is what's being done by the Government – why aren't we doing things that actually would make a real difference?
"Why aren't we giving significantly more humanitarian aid to Ukraine? Why isn't Ireland raising its voice…calling for the cancellation of Ukrainian debt which is crippling the economy?
"Why aren't we moving to shut down the shadow banking system in the IFSC, affecting the Russian and other oligarchs?"
"Why instead is this being used as something to pursue the already existing agenda of the European establishments across Europe, and in this country, to massively increase military spending?"
Security analyst Declan Power says a European defence force is not about troops and guns.
"We're quite obviously not neutral in the war in Ukraine, and we have taken non-neutral stances on a number of things.
"Yet we have not taken, what I would consider, the appropriate steps to protect our own territory and people from the evolving nature of threats that are occuring.
"Terms like European army or European defence force are unhelpful, because they're not accurate.
"[Leo Varakdar] is talking about a widening and deepening of defence arrangements and defence choices within the European Union.
"This is something that could be very useful to this country".
He says the current arrangements allow for "clusters of European states to come together and cooperate on like-minded projects.
"This country has been involved in a wide variety of defence and crisis management schemes and projects and missions abroad.
"But we never quite apply that thinking to the security of our own territory and people".
He says the EU could give Ireland a customised system that would still provide security.
"We have to find a third way, and I think Europe provides us with that.
"And what I'd like to see is a way that we can have access to the decision-making process.
"So that if a crisis erupts off our seaboard, in our air, that we're not passengers.
"That we're not some people who are shouldered out of the way while the big powers the decisions.
"Small countries like ours, as Brexit has proven, have had our voices listened to
"And I think that if we were to approach that concept from a defence perspective, we could design a bespoke series of arrangements that would suit our people's needs – without compromising any other things".
And he says a referendum should be prepared for either way.
"We need to have a reasoned debate, like we're having now, and a process of education.
"So that if there is a referendum, that people will make decisions based on the facts of today rather than anything else".
Share this article
Read more about
Most Popular
Related
Download the Newstalk App
© 2023 Newstalk, Bauer Media Audio Ireland LP, Reg #LP3374
Developed by Square1