Will Mick Schumacher be on the Formula 1 grid next year? Sadly for Mick fans, it's looking a bit sketchy right now…
Haas is keeping an open mind as to who partners Kevin Magnussen in 2023, but it seems Guenther Steiner would rather take Daniel Ricciardo (if he's interested) or Nico Hulkenberg than stick with Mick.
But Mick has an unlikely ally inside the team in K-Mag. Usually your teammate is your worst enemy in F1, but Kevin thinks Mick deserves to be on the grid next year.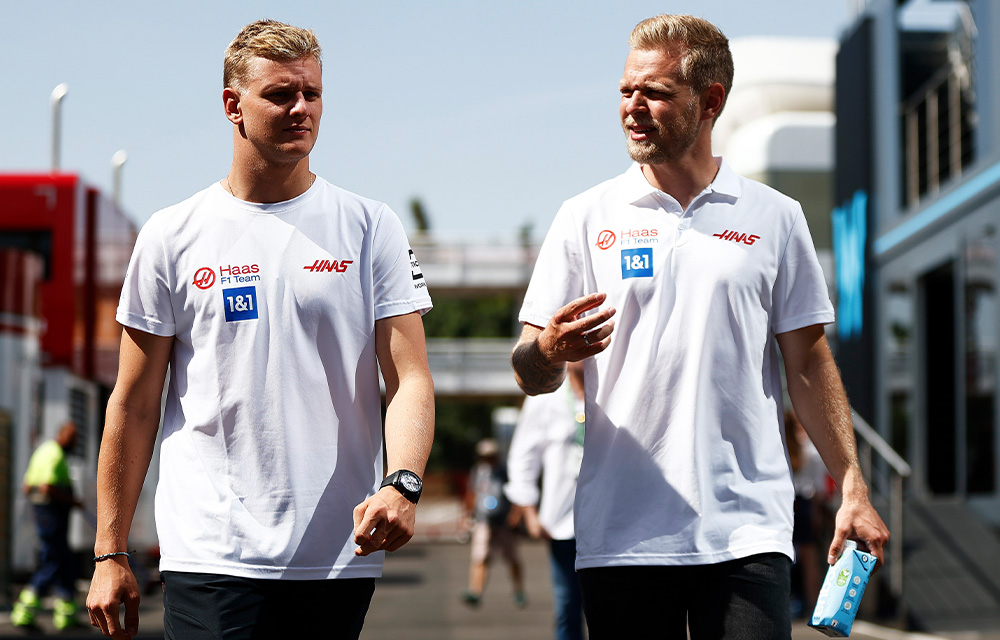 "I think he has been really improving over the year," Kevin said. "He started off maybe not really liking the car, lacking a bit of confidence but he's really gained that and lately he's been super hard to beat for me.
"And I think the way he's driving right now, he definitely deserves a place on the grid."
F1 drivers are fond of bigging-up teammates they think they can easily beat – but it's true K-Mag has found Mick tougher to beat as this season's gone on.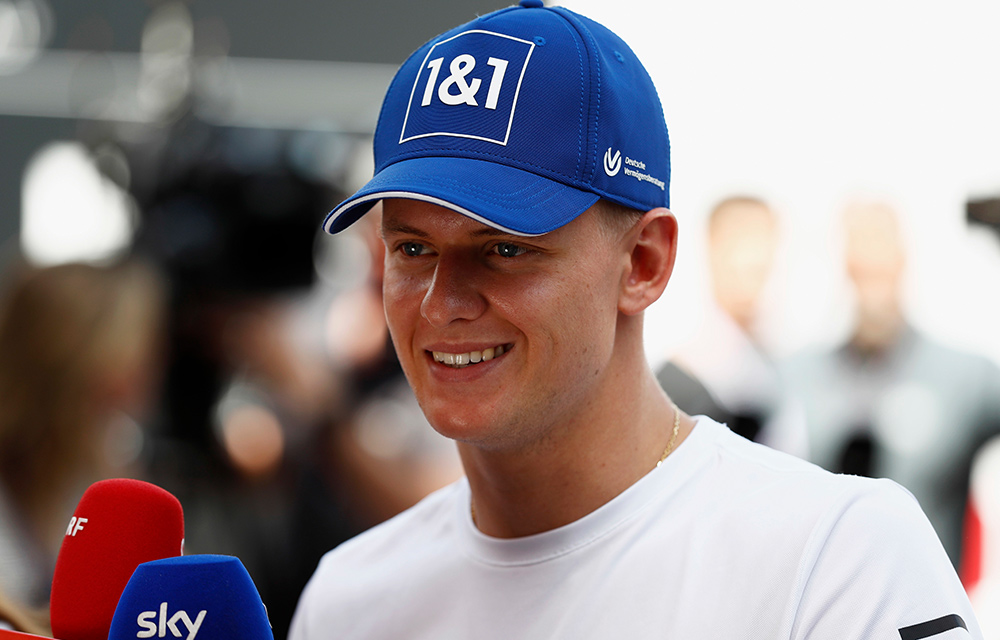 Mick hasn't scored points since the Austrian GP in July, but he has gone 3-3 with K-Mag in qualifying since the summer break – and he also made Q3 at Zandvoort.
But several expensive crashes certainly haven't helped Mick's cause. You can't be a crasher when your team is running under F1's budget cap.
Plus Haas and Mick's management don't really see eye to eye, and now Ferrari seems ready to drop Mick from its driver Academy at the end of the season there's even less reason for Ferrari-engined Haas to keep him.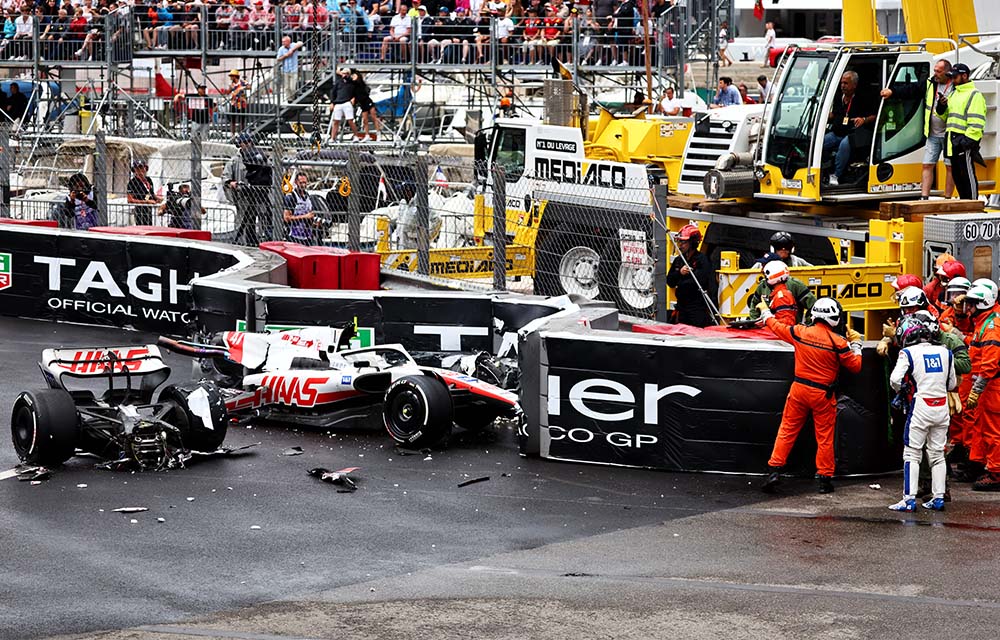 Mick says he's "happy where I am", but now Alpine has signed Pierre Gasly, Nyck de Vries has gone to AlphaTauri to replace Pierre, and Williams is going to promote Logan Sargeant from F2, there's really nowhere else for Mick to go.
He's simply got to find a way to convince Haas to keep him, otherwise he'll be joining Danny Ricc and Seb Vettel on the sidelines next season.
That would be a disaster for Mick fans – but at least he could watch the races together with his 'big brother' Seb.
I don't understand why Daniel isn't angling for this seat. All Haas wants is someone who gets the car across the line and Daniel excels at that. He's arguably the cleanest driver on the grid. No one else is going to be as willing to overlook his performance shortcomings the way Haas will. They are his only chance to show the other teams that he still has something left after McLaren. He might as well fully retire from F1 now if he's going to lift his nose at this seat.
Comments are closed.